Messerschmitt BF 110 – Luftwaffe's Airborne Artillery & Night Fighter (Pictures)
The Messerschmitt Bf 110 was a twin-engine heavy fighter and fighter-bomber developed in Nazi Germany in the 1930s and used by the Luftwaffe during World War II.
The BF 110 was armed with two MG FF 20 mm cannons, four 7.92 mm MG 17 machine guns, and one 7.92 mm MG 15 machine gun or twin-barrel MG 81Z for defence.
The Bf 110 served with considerable initial success in the early campaigns, the Polish, Norwegian and Battle of France. The primary weakness of the Bf 110 was its lack of agility in the air, although this could be mitigated with better tactics.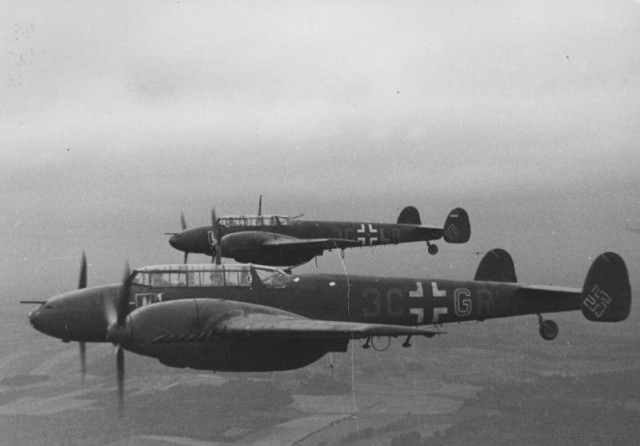 This flaw was however exposed and mercilessly exploited when flying as close escort to German bombers during the Battle of Britain. When British bombers began targeting German territory with nightly raids, some Bf 110-equipped units were withdrawn and redeployed as night fighters, a role to which the aircraft was well suited.
After the Battle of Britain, the Bf 110 enjoyed a successful period as an air superiority fighter and strike aircraft in other theatres.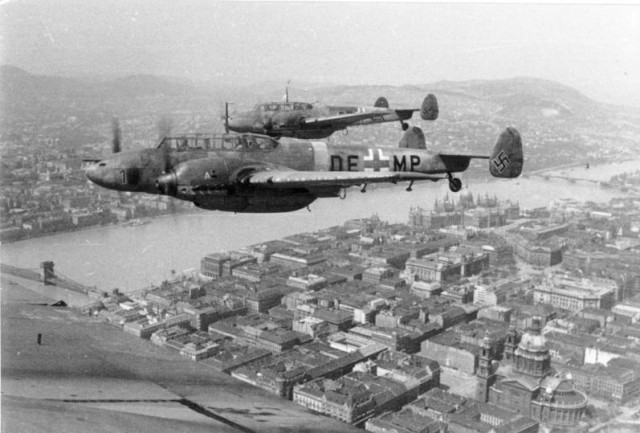 During the Balkans Campaign, North African Campaign and on the Eastern Front, it rendered valuable ground support to the German Army as a potent fighter-bomber.
Later in the war, it was developed into a formidable radar-equipped night fighter, becoming the major night-fighting aircraft of the Luftwaffe.
Most of the German night fighter aces flew the Bf 110 at some point during their combat careers, and the top night fighter ace of all time, Major Heinz-Wolfgang Schnaufer, flew it exclusively and claimed 121 victories in 164 combat missions.
Captured